Thoughts During My Workout Last Night – Part 1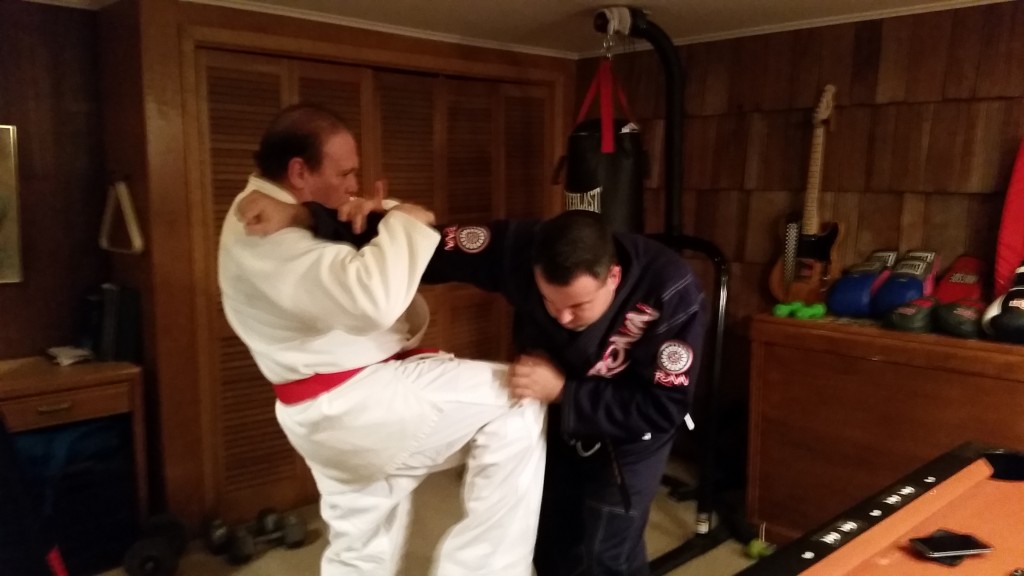 I am working out now after several years of not working out so much, making an occasional feeble effort to get in shape.  In April of 03' my oldest son was brutally murdered. Once this tragedy entered my life, my whole world came to a halt. I spent nearly 13 years trying to get back on track and pick up where I started. I was a Green Beret, Combat diver, Military free-fall, combat veteran with an overarching fight and training background. In my earlier years, I trained about 6 hours every day. After some time I felt like the king as I fell into the dark side of martial arts drinking and fighting in the streets. All of the training and discipline it took to become a Master Level Black Belt and a Special Operations Technician was being used for the wrong reasons. What I was involved with was disrespecting much of what I was taught.
My daily training routine was something like this:
I would wake up about 4 a.m. and go to the team room for SCUBS or combat diver level physical fitness training and work outs. This level of daily training puts any qualified Special Ops and combat diver on an elite physical and mental level with a guiding principle of "Never Quitting".
At the end of the day, I would go to the Callahan Boxing Gym (old school) and do fight training with calisthenics, flexibility training, jump rope shadow boxing, heavy bag and mitt work finishing up with high level sparring with a bloodletting every day also lots of knock outs.
I trained with real world champion boxers, kick boxers; jiu-jitsu fighters as well as novice would be fighters. Sparring took place every day. This was about 3 hours every night, followed by hitting the bars, drinking and fighting virtually every week and sometimes every night. I have had beer bottles broken on my head and face with more than 100 stitches in my face, stabbed in the back and hurt quite a few people along the way. My life style as an elite fighter and trainer was extremely counter intuitive to everything I was working for or wanted to be.
The beginning of my awakening came last year as I agreed to allow Jack Murphy of SOFREP.com and author to write my auto-biography. The deal was I had to train him and work out with him. This really kicked me in the ass.  The more I have been working out and training the more of my life experiences have crept back into my mind set as a Master instructor and Trainer for more than 40 years.
I have left the dark side, but at the end of the day we are all about experiences. It's just how we use these experiences that make the difference. I have reconnected with my Martial Arts and Fight past to teach everyone up to Grand Master Level Black Belts.  Those who are wanting to learn how I make any martial arts system better by taking the best from each system and integrating into a better system. Yep, I am that guy.